Your Northern NJ One Stop Shop Water Heater Needs
SCHEDULE ONLINE & SAVE $25!*
*cannot be combined with other offers
Your Northern NJ One Stop Shop Water Heater Needs
Get Instant Access To $100 OFF Any Regular Price Water Heater!
WE SUPPORT ALL MAJOR WATER HEATER BRANDS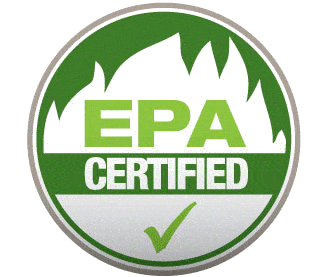 Repairs & Service
Problems with water heaters can include no or little hot water, rust-colored water, rotten egg smelling water, popping noises, low rumbling noises, high-pitched whining, or water leakage. Once this happens it results to hot water loss. Our professional plumber are available 24/7 to assist with such issue. more
Sales & Support
Water Heater Pros is the hub of water heaters of major types and brands in North Jersey. Not only we sale water heaters but we also provide professional and friendly customer support to handle all your queries after sales and beyond manufacturer warranty. more
Supported Types
Electric water heaters
Gas water heaters
Solar water heaters
Tankless water heaters
Brands
Rheem water heater
General Electric
Bradford White
AO Smith Boiler
Utica
Water Heater Sales, Installations, Repairs & Maintenance Service. Licensed, Certified & Insured.
Available In North NJ 24/7

(973) 200-6895
It's | Call Us We're Available
Why choosing Water Heater Pros NJ for your home or business?
Family owned and operated in the North Jersey area for almost 3 decades, we became the go to water heater specialists. We always kept focus on selling only the best and more reliable water heater units of each major brands and most efficient types for residential and commercial, which over the years earned us the reputation we have today.  Our certified plumbing and hvac experts are always available to support with inspections, repairs, replacements, and new installations of existing water heaters or ones you buy from us.
Residential Water Heater Repairs & Service
Having access to hot water at all time when needed whether it's for a warm bath or shower or even for your washer machine or dish washer is not only an element of home comfort but also a necessity. At Water Heater Pros NJ we understand that very well, hence we took it upon our selves to provide best advice on what would be the best type and brand of water heating unit for your home according to your needs and frequency of water heater use. read more
Commercial Water Heater Repairs & Service
For decades many of New Jersey businesses have been coming to us seeking advice and assistance with water heaters, having heard that it is our niche and area of expertise. We have divided our water heating technicians to three tiers residential commercial and industrial. Our commercial water heater experts are available  on call and at your convince to inspect your premises listen to your needs and determine what type of water heater is most suitable for your business demand. We work with hotels, hospitals, spas, gyms and much more
Serviced Locations
Our emergency technicians and support team are available around North Jersey around the clock, we service the following locations:
Bergen
-
Hudson
-
Passaic
-
Morris
-
Union
-
Middlesex